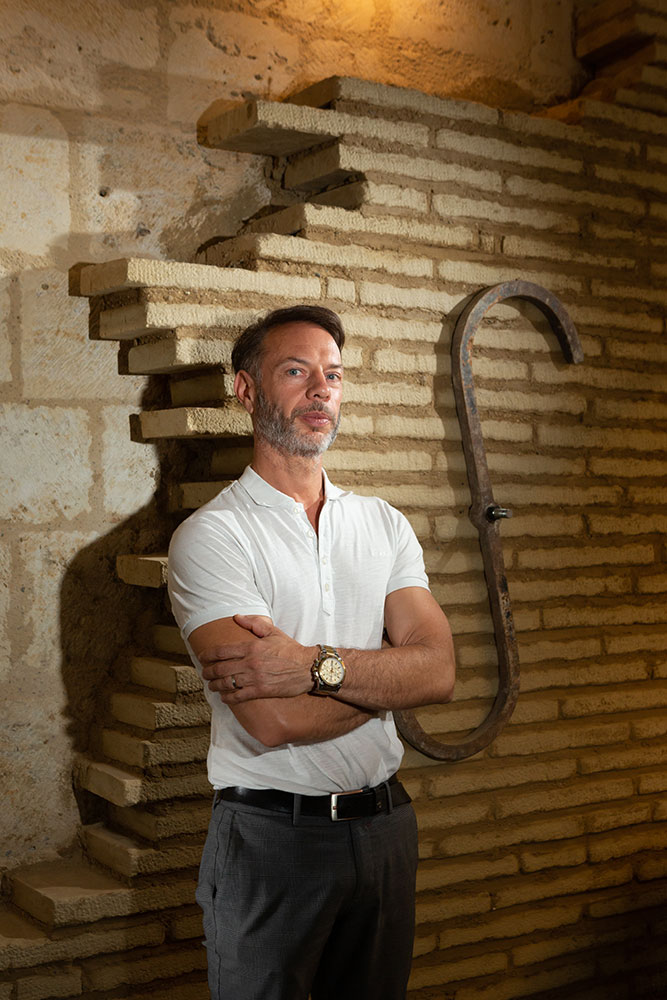 After completing a vocational training certificate in masonry then another in stone cutting followed by a Baccalaureate, I worked as a stone mason in the traditional, family-run business.
I then became a team leader and works supervisor at Renaud Monuments Historiques in Agen.
My experience continued with business management training, which led to the creation of SGRP. Today, the company works in the greater south-west and consists of a Gers stone quarry, a stone-cutting workshop, several teams of stone masons and a scaffolding branch. 
My passion for the restoration of monuments, built heritage and all local architecture is second to none after all these years. Thanks to my teams, I am proud to participate in the safeguard of local heritage.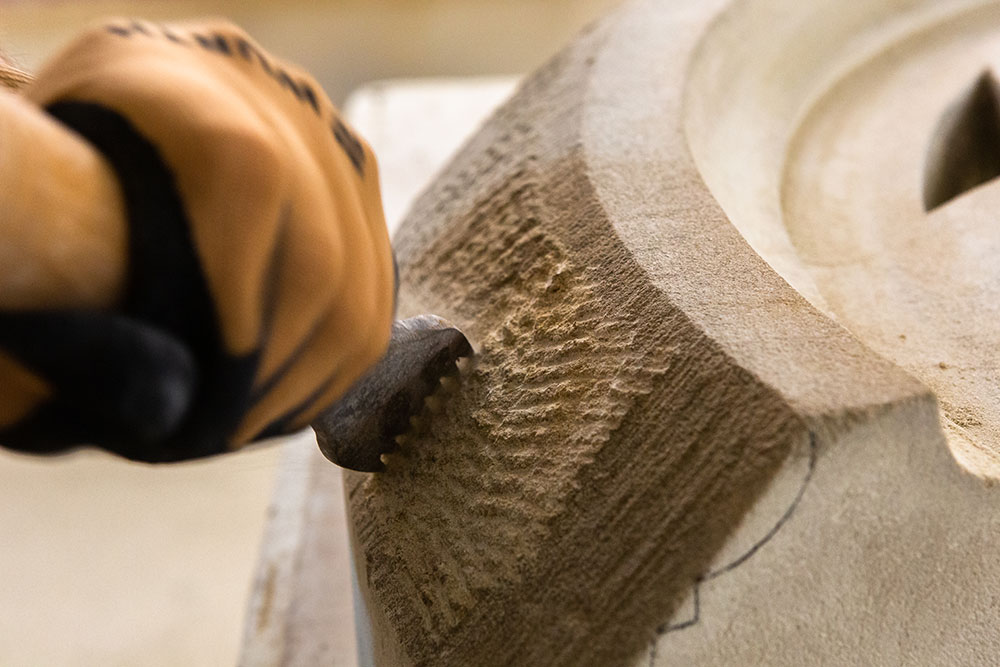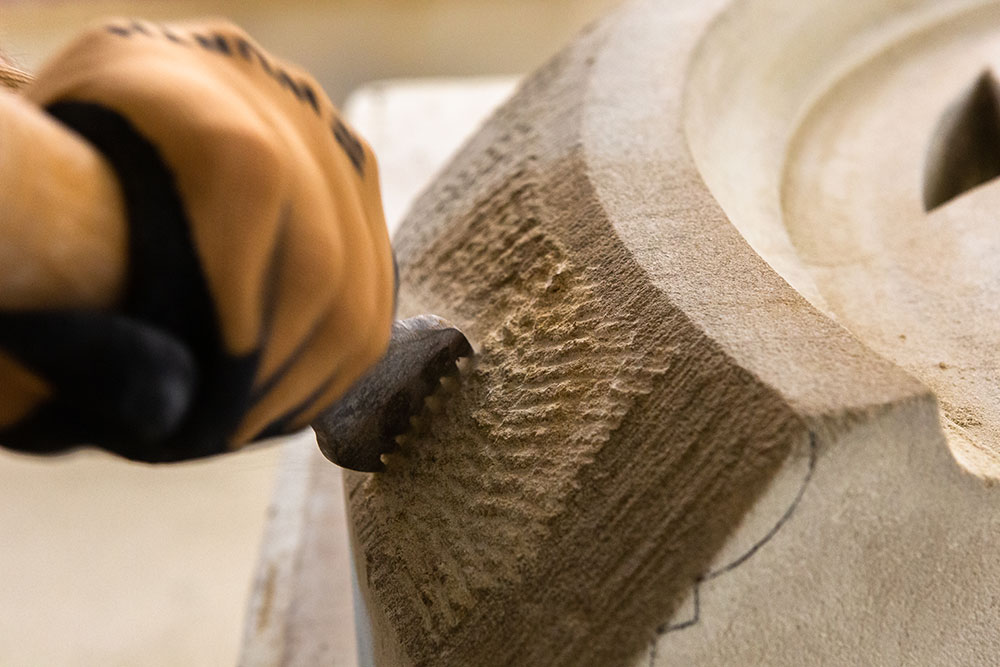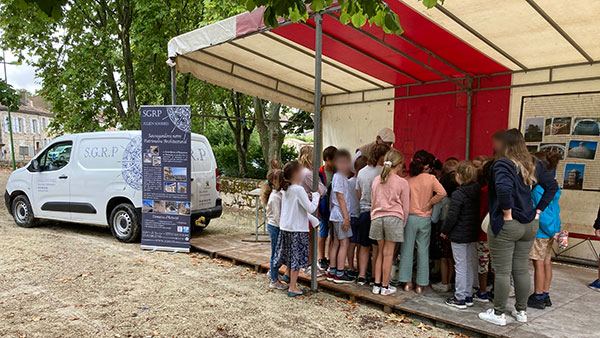 Committed to the transmission of knowledge
As soon as we can, we also carry out actions with middle and high school students to raise their awareness of stone trades. We also took part in Journées du Patrimoine de Pays et des Moulins in Lectoure [Countryside Heritage Days and Mills] so as to give demonstrations of stone cutting to schoolchildren and arouse their curiosity and their interest in the cultural heritage which makes up the richness of our region.
The future lies in the transmission of knowledge of our past generations, while adapting to the current world.